The restaurant consists of two halls.
The hall "Lithos" and the hall "Mesogeios"
Hall "Lithos"
In the area where you are today, a little tavern operated from the middle of the last century until 1982. Based on the architectural values ​​of the preserved, respecting the tradition and adding modern building materials, such as metal, Lithos was created. A space dominated by wood, stone and metal. Being one of the first taverns in the area of ​​Psyrri, Lithos continues to offer high quality Greek cuisine.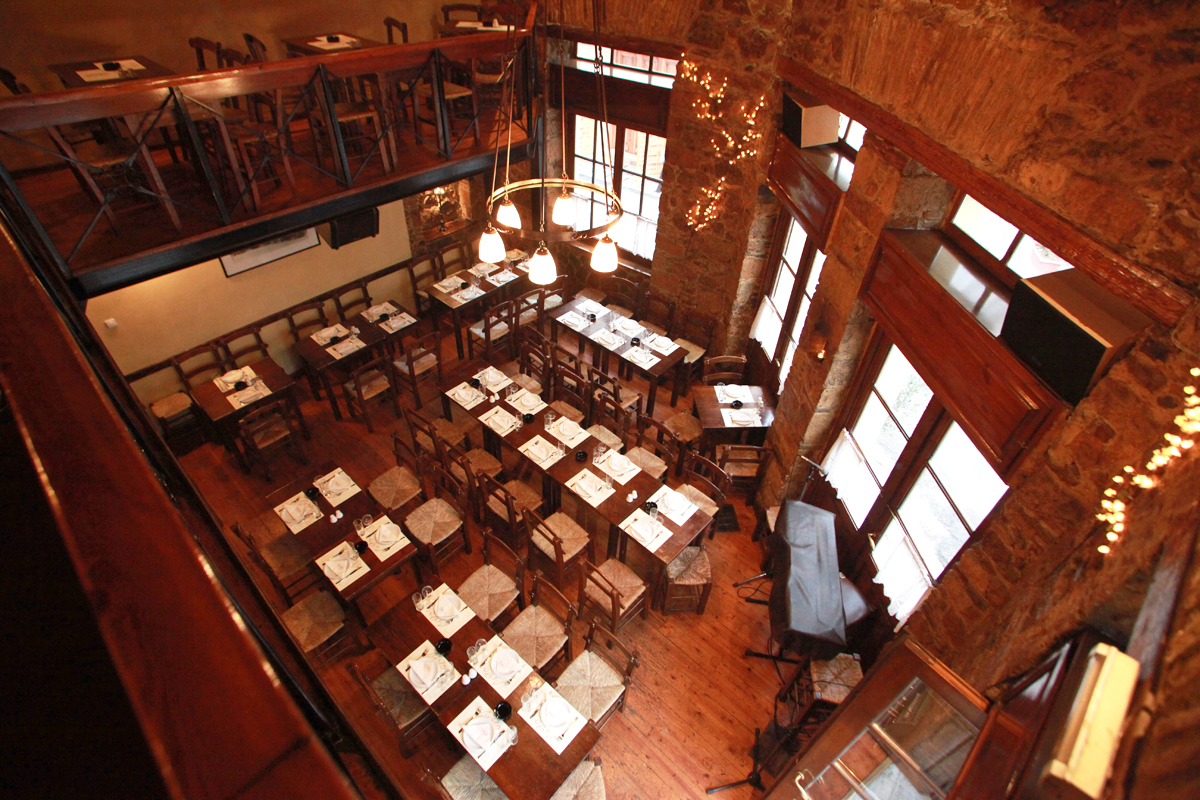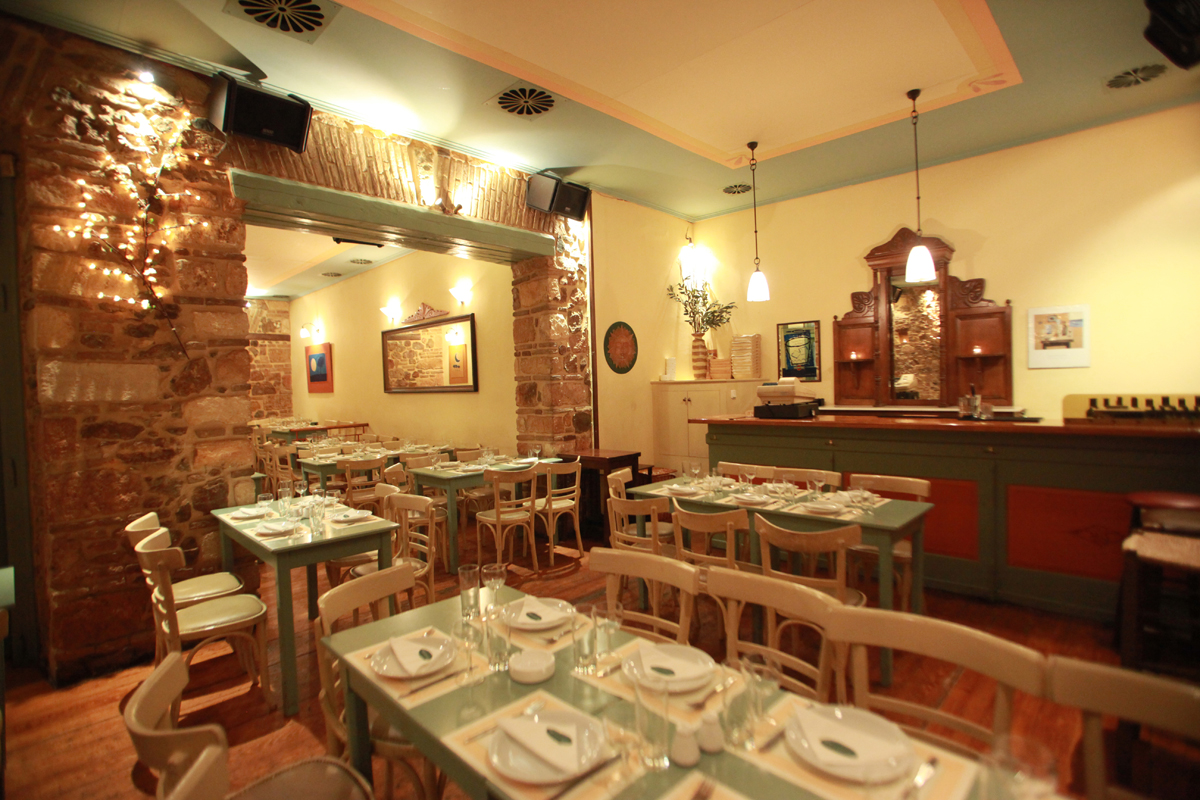 Hall "Mesogeios"
The invaluable mansion you are in today was buThe invaluable mansion you are in today was built in 1870 by the Mela family.It was renovated in 1999 with a lot of passion and effort to house "MESOGEIOS". From then until today our goal is quality & hospitality.